By Phillip Friddell on 10th Nov 2023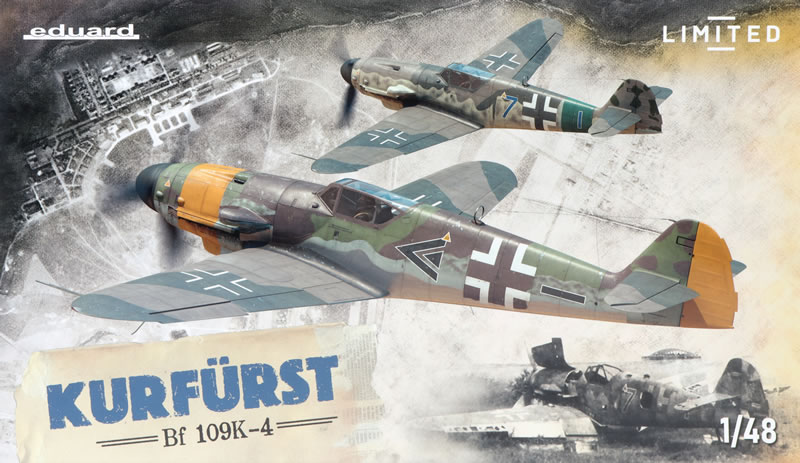 It's a legendary airplane among scale modelers and if you've ever built a scale model of a Second World War fighter, or maybe even if you haven't, you know of the legendary Bf (or Me; you can pretty much take your pick on that one) 109K. It was the last of the 109s, and the fastest, and the highest performing; a rare bird that was capable of taking on any opposing airplane and winning the fight. It was a legend, except that it wasn't actually any of those things, but was instead a failed attempt at standardizing the type's production and parts pipeline so it could be easily built within the confines of a rapidly crumbling industrial base.
Very little of the K was actually new with the exception of its cowling shape, and even its signature outer landing gear doors had been tried before, albeit not on a production basis, on earlier variants of the round-nosed 109. It was instead the inevitable result of trying to produce a standardized airplane out of the ongoing mish-mash of machines produced, either by new construction in the several factories that built the type or the myriad of airframes rebuilt out of crashed, damaged, or obsolescent variants to a later standard. In point of fact the G-10 in almost any of its own iterations was a faster and in many respects a more effective fighter, but it too suffered from the effects of production in multiple sub-variants at different facilities. Something had to be done to simplify the situation and the K was that something.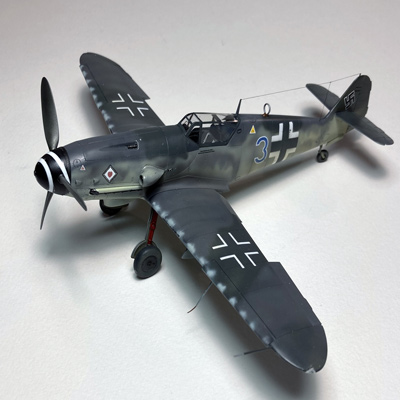 With all the interest shown regarding the K over the years it would be safe to presume that we would be awash in kits of the type, but in point of fact there has been only a single 1/48th scale kit of the airplane prior to this release, Hasegawa's generally good but somewhat dated offering from the 1990s. We were long overdue for a state of the art kit of the Kurfurst, and this one's a pip. You might even say the wait has been worth it!.
Opening up the largish box for the first time provides a bit of a surprise since there aren't very many pieces inside. That apparent paucity of plastic isn't a bad thing at all though, because the kit is variant-specific and provides everything required to build an accurate 109K-4 plus two different exhaust presentations (with and without photoetch shields) and two different tailwheel door treatments, which allows the modeler to depict the model with operable tailwheel or with the unit locked in place in front of permanently closed doors. There are a few other extra parts, but they're in the form of duplicates of the smaller and therefore more easily lost in construction or damaged items. (That's an approach we wish everyone would adopt, by the way!)
The kit also includes Eduard's usual canopy mask, a photo-etch fret that is more a luxury than a necessity given the completeness of the polystyrene kit, and an extensive decal sheet that offers 9 different markings sets. The decals are done via Eduard's in-house digitized process and can prove somewhat challenging regardless of the modeler's skill level, some caution (and a bit of luck) is required in that arena. We also question certain aspects of the camouflage schemes presented by these decals, but there are plenty of other markings available thanks to the decades-long existence of the Hasegawa K offering, so options are readily available should the modeler so choose. Taken as a whole this is an excellent kit, one well-worth building if your scale is 1/48th and your tastes inclined towards late-war Luftwaffe.
We're changing up the review format a bit, so stand by for next week's thrilling installment of our Kurfurst review when we discuss how we got here from there!